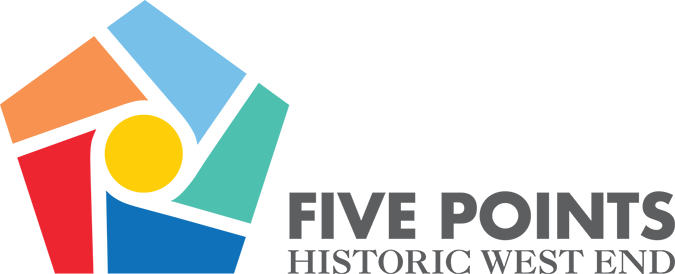 ---
Overview:
Moving forward from the Historic West End Initiative, the new branding and messaging program for the Five Points at Historic West End area of Charlotte, NC is underway…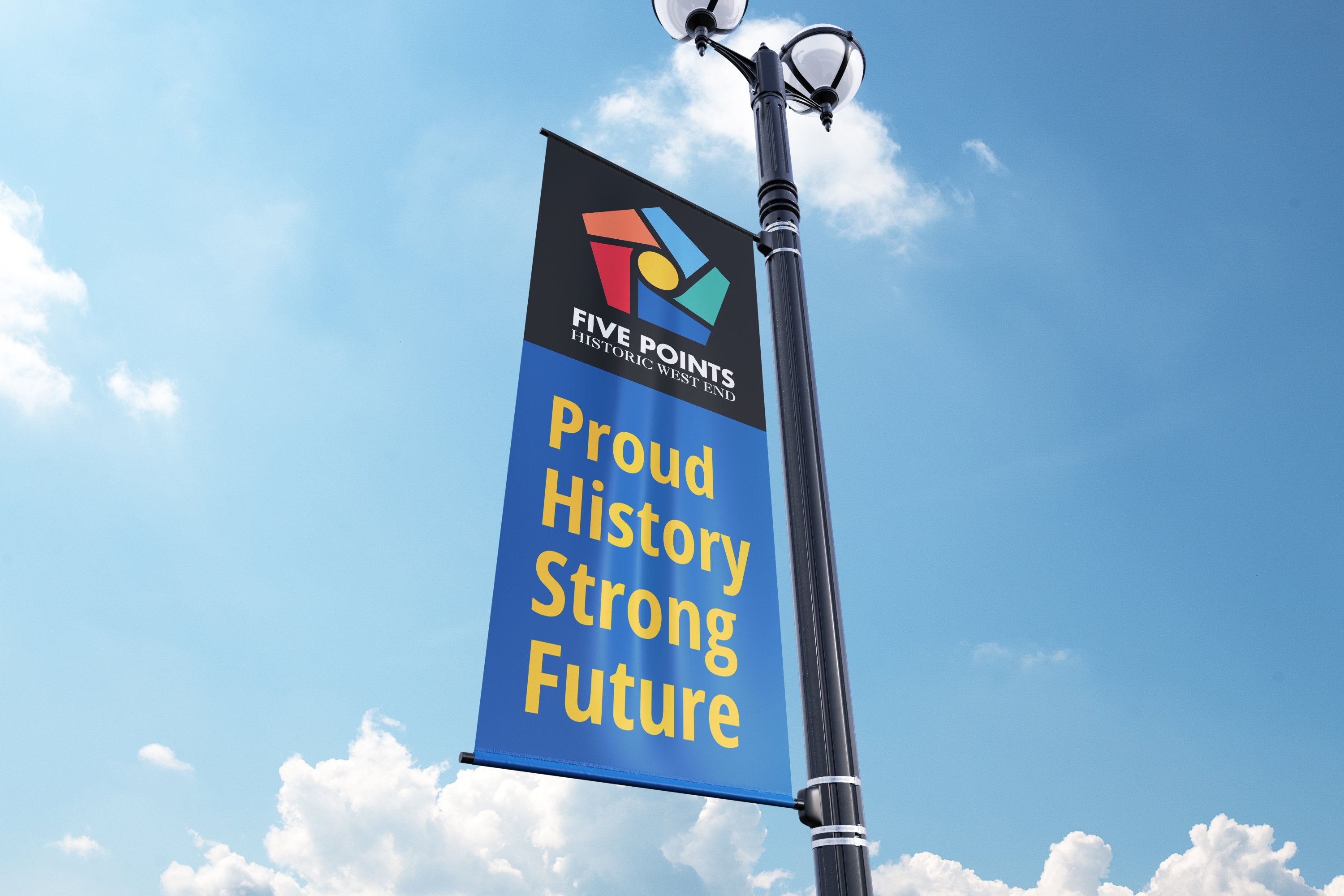 The Challenge:
After the neighborhood engagement project phase had been completed, the Atomic Design Co.
was called upon to deliver a brand mark that would showcase the history and heritage of Charlotte, NC's oldest surviving black community.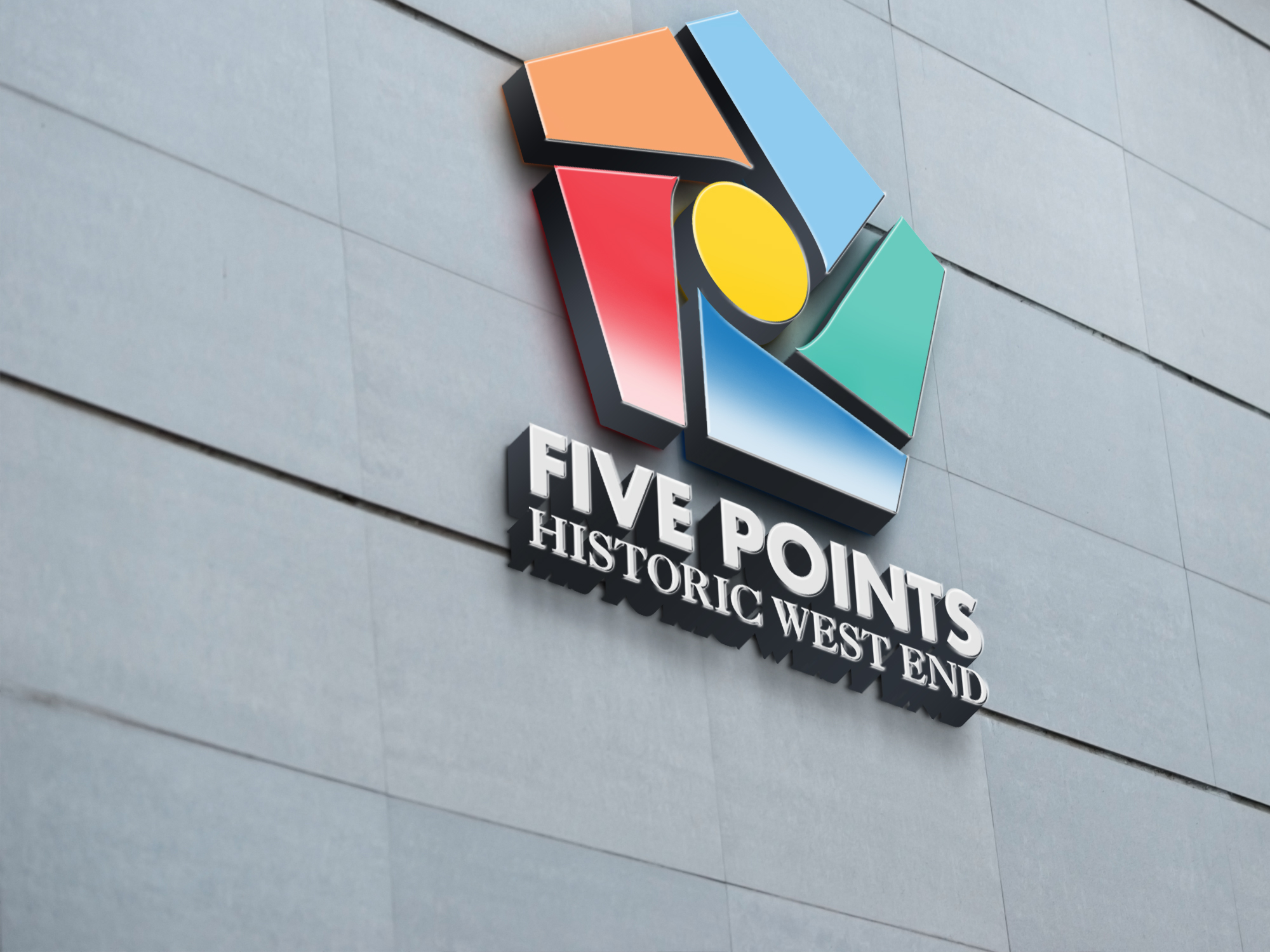 ---
The Solution:
Pulling from influences of traditional beadwork, fabrics, & basketweaving, the final icon is a colourful pentagon orbiting the sun. The message is "We all create a better whole together".
Brand type-sets were chosen based upon a balance of historic relevance, while staying modern and fresh moving into the future.
Read The Press Release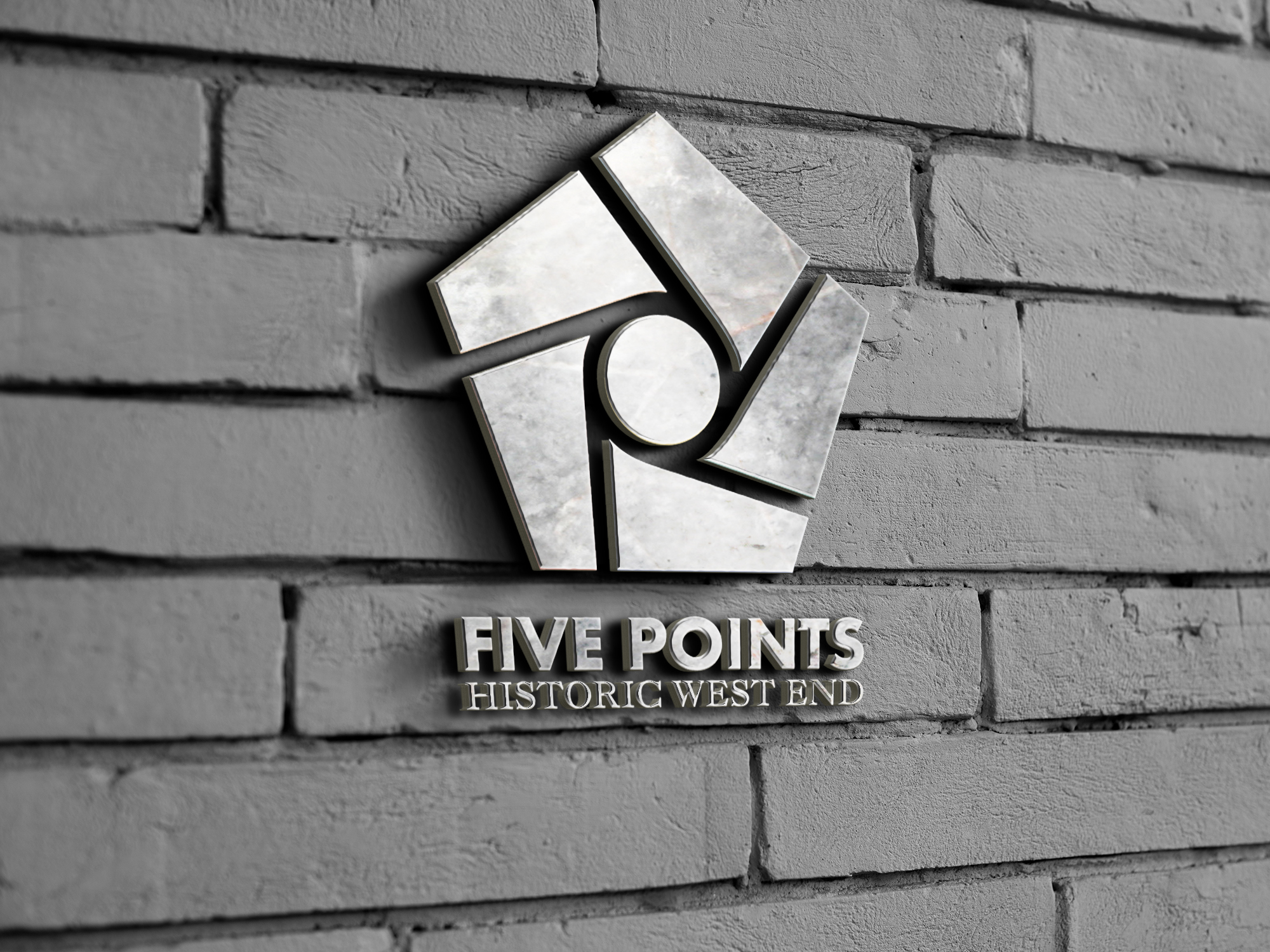 The Results:
The end result is a logo the will live with the community for generations to come. We now have a iconic mark that the individuals of the Five Point community can take ownership of, while being simple enough that a child can reproduce it with scissors.
Currently this project is in design and production with the City of Charlotte. In the future we will see wayfinding signage, pole banners, & splash pools for children, as some of the many usages of this exciting neighborhood branding initiative.
Project Renders for the Five Points Plaza Improvements Project
Design of this project is continuing, and the project will enter the real estate acquisition phase in late summer or early fall of 2018. ????This phase involves acquiring the property rights needed to build and maintain the improvements identified during the design phase.??
*images courtesy City of Charlotte. Click image for larger view.
Examples of CDOT Transit Options:
Medical Support
The role of this vehicle will be the support of the mobility challenged.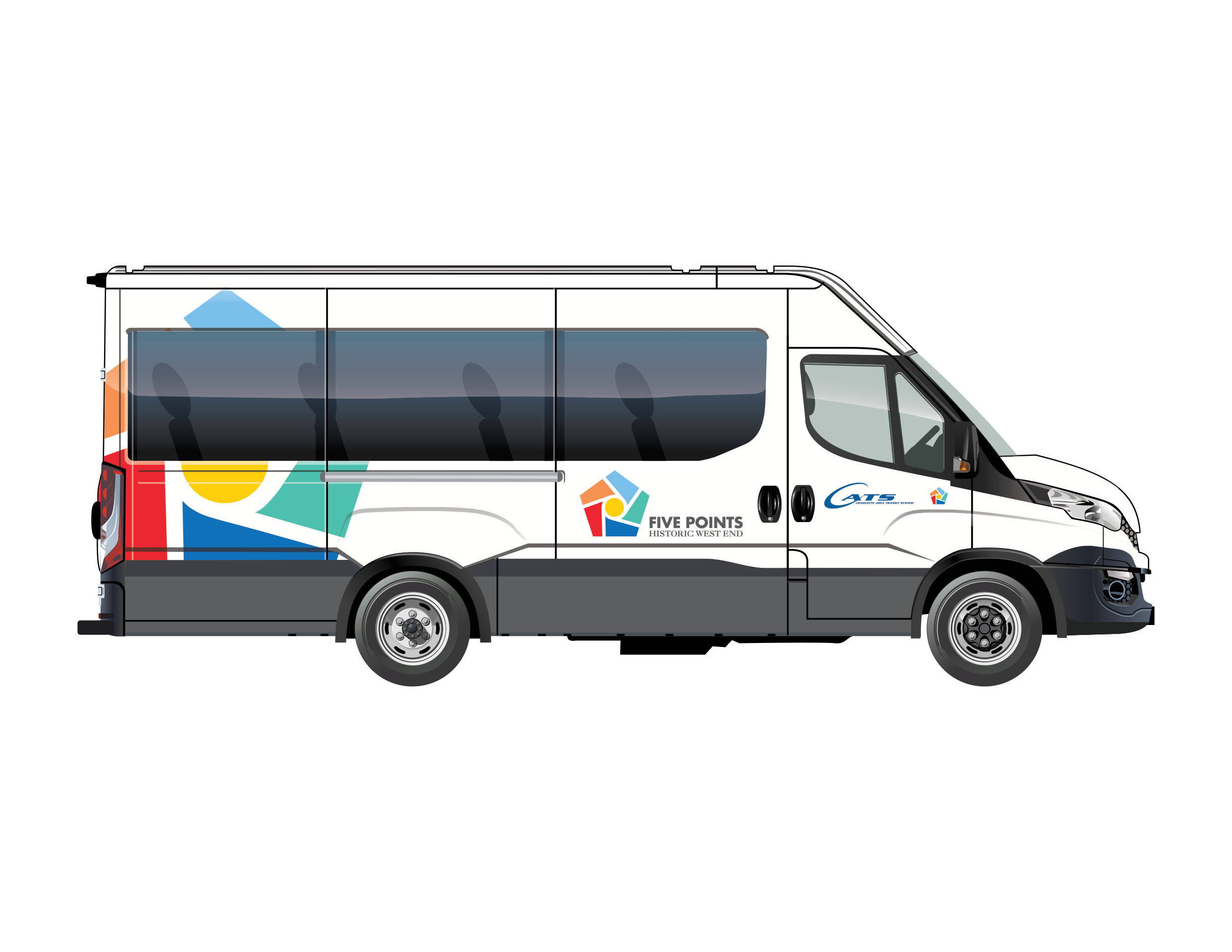 The Sprinter
Designed for public Relations & shorter trips within the neighborhood.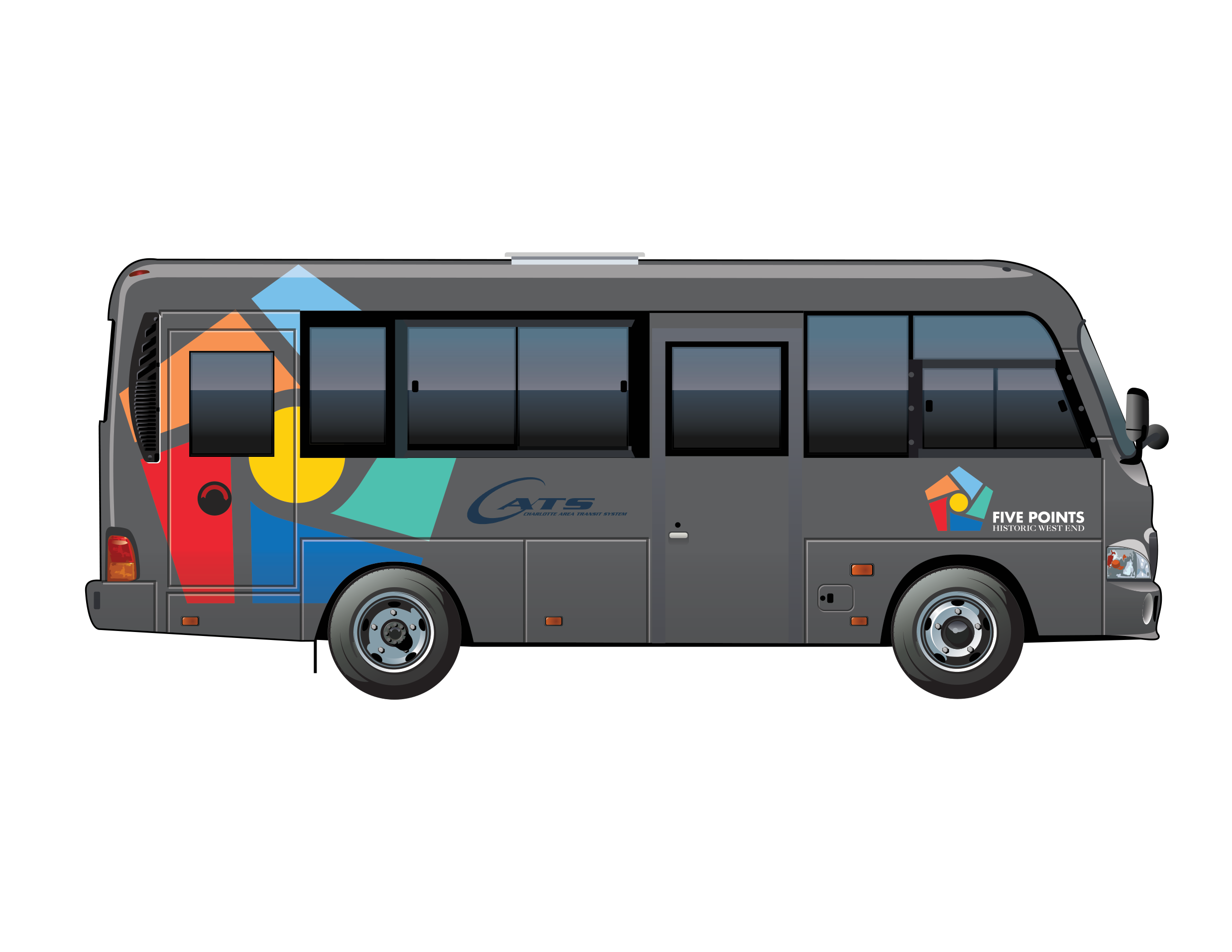 CATS Bus
The icon of the Charlotte fleet. The Mover and shaker.